Coleman Lantern Parts Identificaton

RSS
A customer from Lugarno, New South Wales, Australia asked the following question: "Gidday Mate, I've got a couple of milspec lanterns and couple of others. Will the number 3 gasket fit all of the lanterns I have and stoves as well?" Great question. To answer your question, we'll run through the three fuel caps you will encounter most commonly. I took a few pictures that I think will help answer that question. For simplicity's sake, I will refer to gasoline lamps, camping lanterns, camp stoves, and heaters as "GPAs" (gas pressure appliances) for the rest of this post. "Small Three-Piece"...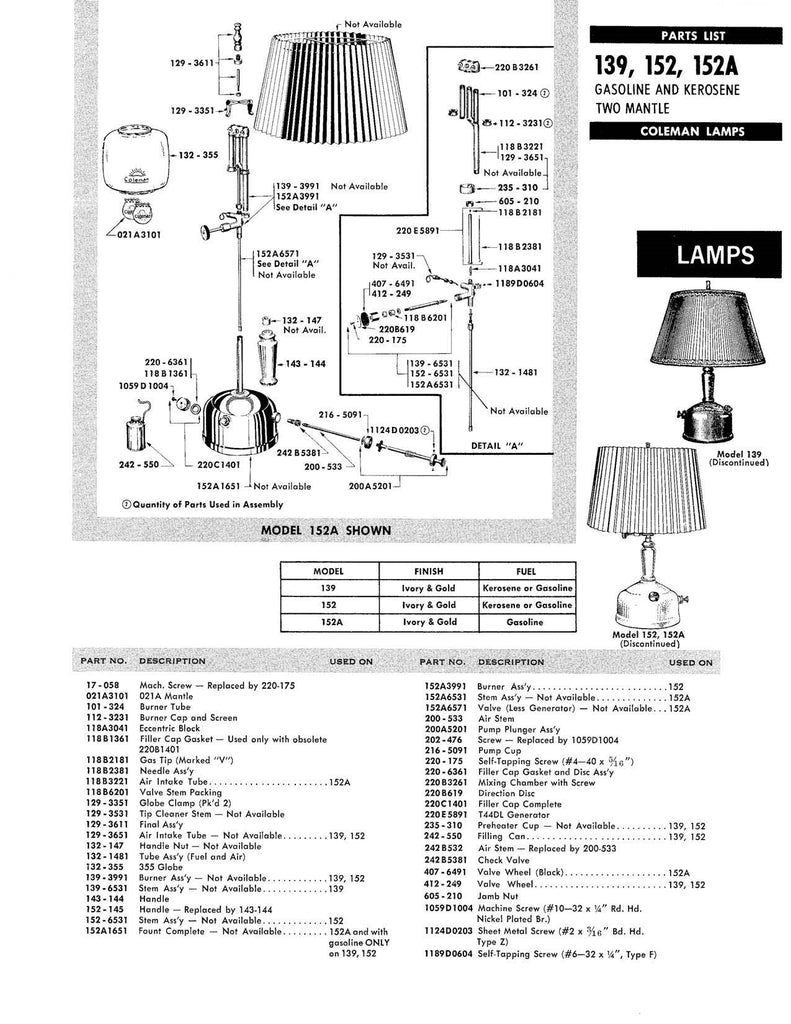 We're working hard to add more great reference material and content to the website this week. We've brought back the Coleman Lantern Seal Reference Chart to help you find the right gaskets for your camping lanterns, lamps, stoves and heaters. In the left-hand column of the chart, you will now have the ability to have a look at the old Coleman parts diagrams for your product. In the right-hand column, simply click on the Basnett's Quick Find number to go straight to the item you will need to purchase. We are loading all of the old Coleman parts diagrams in a...